on Thu Apr 12, 2018 12:54 pm
Message reputation : 100% (1 vote)
Initial proposal for a new client. Grey cabinets didnt come out as well as i hoped, i always struggle with lighter coloured cabinets......also wish i had got a door from sketchup warehouse as the articad generic 1/2 glazed is really poor! Bar stools too stark white..... apart from that I think its okay for a first go. Not too confident we are going to get this one as I know client has had multiple quotations done.
 Feedback as always welcome!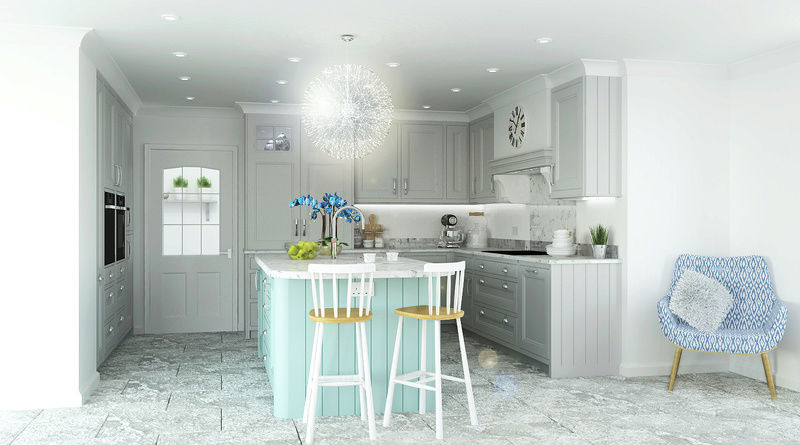 on Thu Apr 12, 2018 1:40 pm
Looks great Jayne....

We cannot win them all...... it's all experience ....
> KBB CAD _________________________________________________<
Com
p
ute
r Spec: Lenovo W701 Workstation 17" Laptop, Wi
ndows 7 Pro 64bit, 24GB Ram, 5.9 WEI, i7 CPU 8 Threads 1.73GHZ, Nvidia Quadro FX2800M GPU, 2 x SSD
's
, 1 x Hybrid large Storage Drive.
Main KBB CAD Software: TurboCAD V2018 Pro Build 49 / ArtiCAD Pro V20 Build 53 (V21 Build 29 and no more) Bit of Sketchup / Serif Page Plus
If you 
are feeling generous and found my post  helpful please feel free to donate Thank You -
paypal.me/Dazkbbcadgu
ru
Stejoke

Posts

: 36


Join date

: 2017-11-19

on Fri Apr 13, 2018 9:10 pm

Permissions in this forum:
You
cannot
reply to topics in this forum