on Tue Oct 16, 2018 12:11 pm
Message reputation : 100% (1 vote)
Below are 2x designs for a proposal i'm working on for shepherds huts holiday cabins for glamping. 3x identical kitchens in total but may be painted different colours. I need to check about regulations for having the log burner close to the integrated fridge as seen in option 1. is this possible or will it cause too much heat for the fridge to manage? The architect actually has this positioned next to it in the plans therefore would presume it was okay although not ideal. Render feedback  most welcome!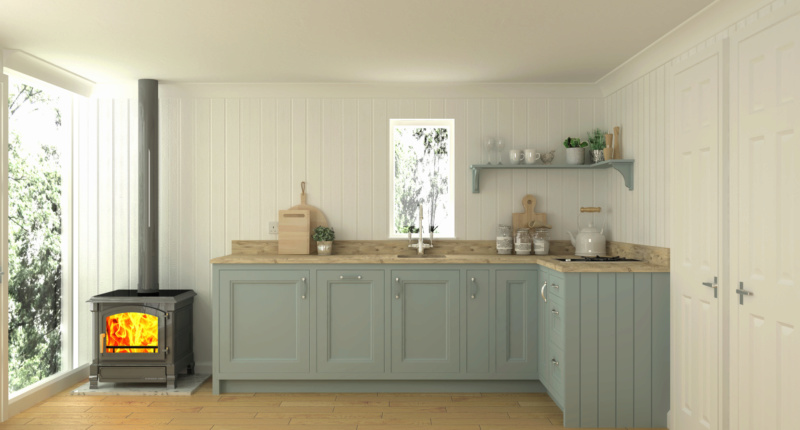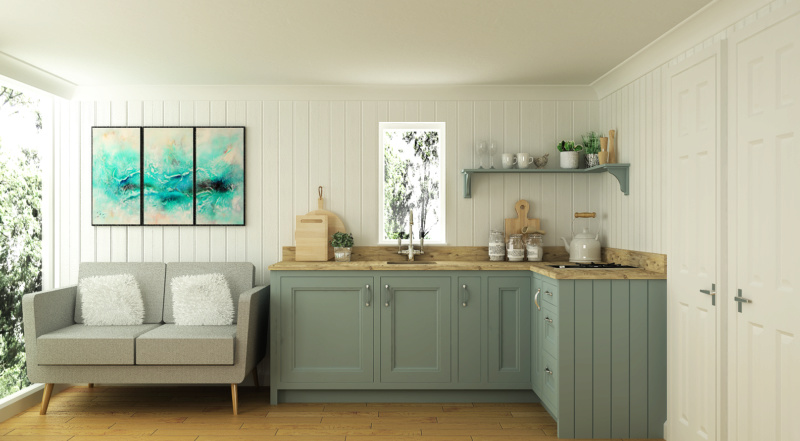 on Tue Oct 16, 2018 7:16 pm
> KBB CAD _________________________________________________<

Com
p
ute
r Spec: Lenovo P72 Workstation Laptop, Window 10 Pro for Workstations, Intel Xeon E-2186 CPU @ 2.90 Ghz (6 cores/12 threads), 32GB RAM, 512GB & 1TB SSD's, Nvidia P5200 c/w Max=Q Design GPU, Display UHD 3840 x 2160 pixels.
TurboCAD user since V3 and Turbocad 3D V1.
Main KBB CAD Software: TurboCAD V2019 Pro Build 32.1 / Bit of Sketchup / Serif Page Plus
If you 
are feeling generous and found my post  helpful please feel free to donate Thank You -
paypal.me/Dazkbbcadguru
on Wed Oct 17, 2018 8:52 am
Thanks Daz, much appreciated. This layout would certainly work better is it meets guidelines
Permissions in this forum:
You
cannot
reply to topics in this forum